Search Results
There are many options on the search results page.
You can add filters to return more relevant documents using options under Refine Results.
If you want to start a new search or add additional criteria to your current search, click the search box near the top of the screen, which gives you options to reset all search fields and access advanced search.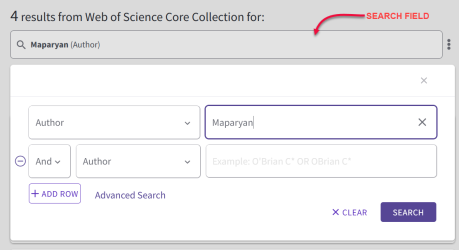 Send your search query to colleagues by clicking Copy query link.*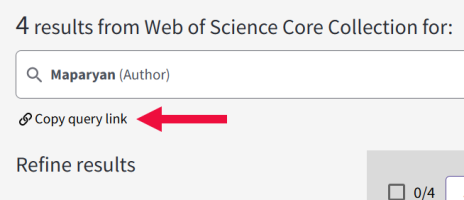 Source titles that appear on the search results page are linked to the Journal Information Overlay for those records with known JCR Quartile Data using the same rules that exists in Web of Science for full records.
*feature currently not available for combine set searches